Yesterday was the first non-Sunday in awhile I did not receive anything in the mail. What a bummer, but today more than made up for it with some non-eBay buys and I received my graded order back from BGS. I sent them off with a fellow collector's order so I only ended having 8 cards graded, those results will be below. I also listed several cards on eBay today including 3 extremely rare 1999 UD Hanger Promos of a few iconic cards.
Ebay Listings:
1999 Hanger Promos on eBay (3/7/2013)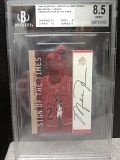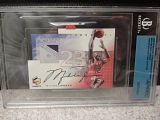 1984-85 Star #195 on eBay (3/7/2013)
1995 UDA Bleachers 23 Karat Gold #'d/50,000 on eBay (3/7/2013)
1996 UDA Chicago Bulls 3"x5" Jumbo Cards
BGS Order: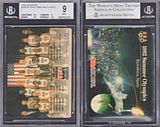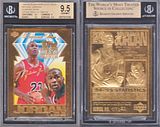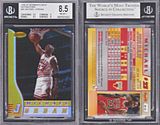 Mailday!
1989 KOS Stickers (Yugoslavian) Unstuck (#127, #128)